Magali Mujagic
EFFECTIVE LINGUAL ORTHODONTICS FOR EVERYDAY PRACTICE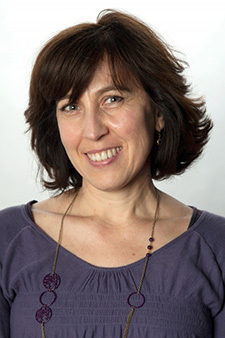 Programme Schedule
Tuesday June 6
09:00 - 10:30 Course
10:30 - 11:00 Coffee
11:00 - 12:30 Course
Invisible orthodontic appliances are often used to meet the aesthetic demands of patients, and to try to avoid worsening their appearance due to the orthodontic appliances. These appliances have recently gained much interest due to the increasing number of adult patients seeking orthodontic treatment and are considered a current trend in contemporary orthodontics.
There are numerous systems on the market that claim to provide optimal results. However, the question that always remains is which system should be implemented in everyday practice to achieve satisfactory results in a convenient way, both for the patient and the practitioner.
During this course, the development of lingual appliances over time will be briefly described, aiming to assist orthodontists in understanding the key criteria to select an appropriate appliance system. Moreover, those attending will become aware of the quality of the results that can be achieved with completely customized lingual orthodontics, through presentation of various clinical cases.
| | | |
| --- | --- | --- |
| Before treatment | During treatment | After treatment |
Fig. 1: Lingual orthodontic treatment
---

Anton Sculean
HOW MUCH DOES THE ORTHODONTIST NEED THE PERIODONTIST?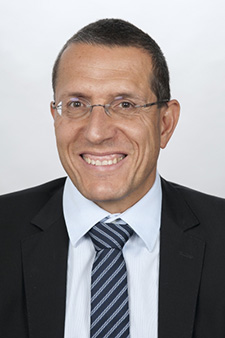 Programme Schedule
Tuesday June 6
13:30 - 15:00 Course
15:00 - 15:30 Coffee
15:30 - 17:00 Course
Orthodontic treatment in healthy young adults is common place but treatment in older patients and in those with periodontitis is nowadays also a routine clinical procedure. However, predictable results with long-term stability can only be accomplished if a team approach including orthodontist, periodontist and dental hygienist is adopted. This workshop will cover the following:
Periodontal diagnosis and treatment prior to and during orthodontic therapy.
Treatment possibilities for single and multiple gingival recessions.
Long-term periodontal maintenance following orthodontic therapy.
Presentations of clinical cases and surgical videos will illustrate the above topics.
| | |
| --- | --- |
| Preoperative situation | 1 year after surgery |
Fig. 1: Single recession coverage
| | |
| --- | --- |
| Preoperative situation | 2 years after surgery |
Fig. 2: Coverage of multiple recessions.