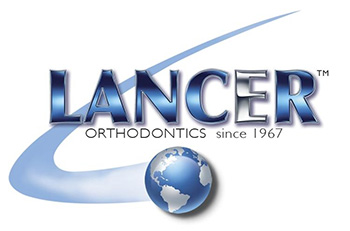 Lancer Orthodontics, is a worldwide recognized orthodontic U.S.A. manufacturer born in 1967 and celebrating its 50th Anniversary in 2017. Today our popular Sinterline, Praxis , Optyc, Titanal and Velocity lines stand as a proud centerpieces of 50 years of hard work, dedication and service to our customers. The LANCER brand is recognized and respected throughout the world – a distinguished reputation build on a continuing foundation of quality products at affordable prices, backed by exceptional customer care.
With a focus on developing innovative appliances that simplified treatments while providing superiors results, LANCER Orthodontics became the first company to produce ceramic aesthetic brackets and pre-formed anatomical molar bands. These products quickly became industry standards, and LANCER emerged as a respected industry leader with a reputation for producing contemporary new products that advance the science of orthodontics.
At LANCER, our passion for effective orthodontic solutions results in beautiful, radiant smiles from doctors and patients on a daily basis. For the past 50 years, our products have made a real difference in the everyday lives of millions of people. Our mission, today, is to continue to make our founders' vision a reality for another 50 years.
Contact information
Email: Labbiate@lancerortho.com
Phone: 001 (760) 744.55.85 ext 2718
Website: www.lancerortho.com